Fire in the Hearth
Freeland's first solo recording, with Sandy Coghill on drums - no longer available.
Tracks
1. Pipe Marches: Miss Elspeth Campbell, Lady Lever Park
2. Jigs: Paddy's Leather Breeches, The Curlew, The Tenpenny Bit
3. Slow Air: The Sands Of Kersal
4. March, Strathspey and Reel: Kilberry Castle, The Rose Among The Heather, The Old Pipe Reel
5. Hornpipes: The Kilkenny Hornpipe, The Glen Fincastle Barndance, Cullinghood Stables
6. Irish Air and Jigs: Donall Og, The Ship In Full Sail, O'Doherty's Fancy
7. Irish Reels: The Gravel Walk, The Bog Reel (Callightown, Co. Kerry)
8. 6/8 Marches: Donald Maclean, The Ross Battery
9. Air and Shetland Reels: Fire In The Hearth, Colgrave Sound, Robertson's Reel
10. Scandanavian Waltz: The Black Mask
11. Marches: Pipe Major Jim Christie Of Wick, John Carmichael's Farewell To Scotland
12. North American Reels: Sally Was A Good 'Un, Bowing The Strings
13. Step-dance: The King Of The Fairies
14. Marches and Reels: The New Road To Atholl, The Scottish Horse March, The Rebel's Flight From Cawnpore, Jean's Reel
"One of Scotland's great musical talents"
Fire in the Hearth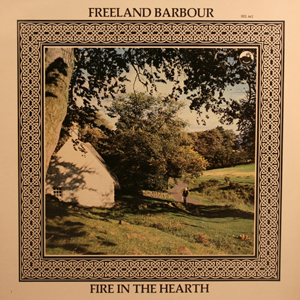 1977 - REL462
"One of Scotland's great musical talents"