An t-Eilean Àrd - The High Island
Accordionist and multi-instrumentalist Freeland Barbour has for long been one of the leading figures in Scottish traditional music, and has been honoured by The National Association of Accordion and Fiddle Clubs and inducted into The Scottish Traditional Music Hall of Fame. These recordings combine many well-loved Gaelic and Highland favourites with some of his own distinctive compositions. Add to this mix, on six tracks, three of the finest fiddlers ever to come from Scotland and you have a veritable feast of good music
Download purchases, and cd with download purchases, from Macmeanmna at www.gaelicmusic.com.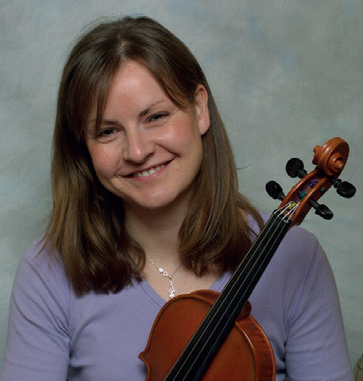 Alison Smith (Fiddle) The doyenne of Scottish dance band fiddlers, Alison is also in great demand as a fiddle and violin teacher. She and Freeland play together in The Occasionals dance band, and also as a duo.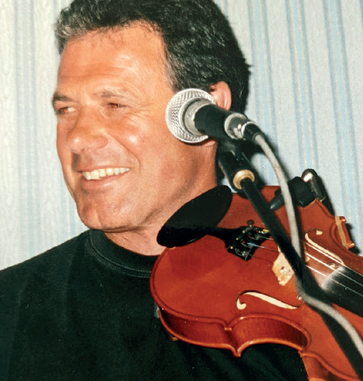 Ian Hardie (1952-2012) A leading composer and fiddle player, Ian was a member of the ground-breaking Jock Tamson's Bairns, and also The Ghillies and The Occasionals. Ian and Freeland played together in the latter two groups and also as a duo for many years.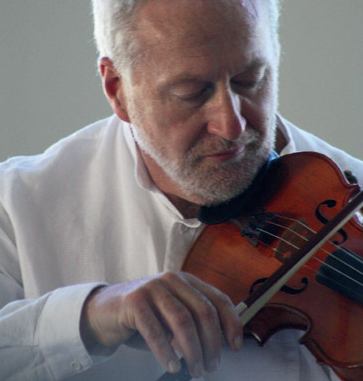 Iain Fraser One of Scotland's finest fiddlers, Iain has also made a great name for himself as a teacher. Iain and Freeland have played together both as a duo and in The Occasionals band.
Tracks
1. An Birlinn Latharna
2. Gavin Gray/Sandy Coghill
3. The Lads wi' The Delicate Ears
4. Cille Mhoire
5. Gille Chaluim
6. The Piper's Wedding
7. Miss Wharton Duf
8. The Dark Island/Chi mi na mòr-bheanna
9. Highland Area's Salute to ICAS
10. Gràdh geal mo chridh'
11. Cailean Maclean's Welcome
12. The Argyllshire Gathering/An t-Eilean Àrd
13. Eilean Fraoich
14. Katie Jane of Lewis/O'er The Bows to Ballindalloch/An Muileann Dubh
15. Tràigh Orasaigh
16. Malaclete/The Shallow End
17. An Eala Bhàn
18. Mi 'n seo nam ònar/Mo rùn geal dìleas/Mo nighean donn bhòidheach/Soraidh leis an àit'
19. The Banjo Breakdown/Carloway Games Night/The Sauce on The Haggis
20. Sean-bheann Bhocht/The Seven Stars
21. Dr. Jean Balfour, Kirkforthar and Scourie/Mo Chuachag Laghach/Hey Ho My Bonnie Lass
"This music breathes, lives, and dances"
An t-Eilean Àrd - The High Island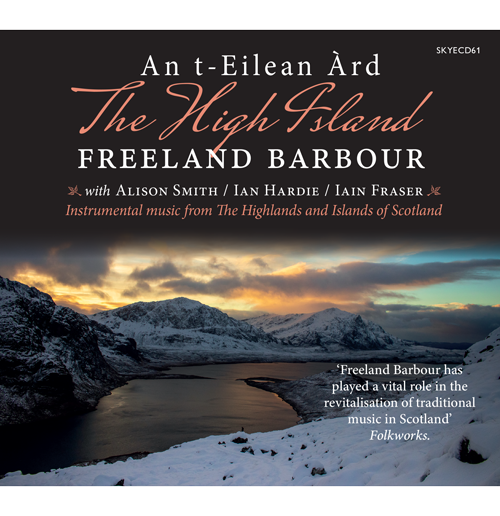 2021 - SKYECD61
£10 + P&P
Delivery UK: £2
Delivery International: £4
"This music breathes, lives, and dances"